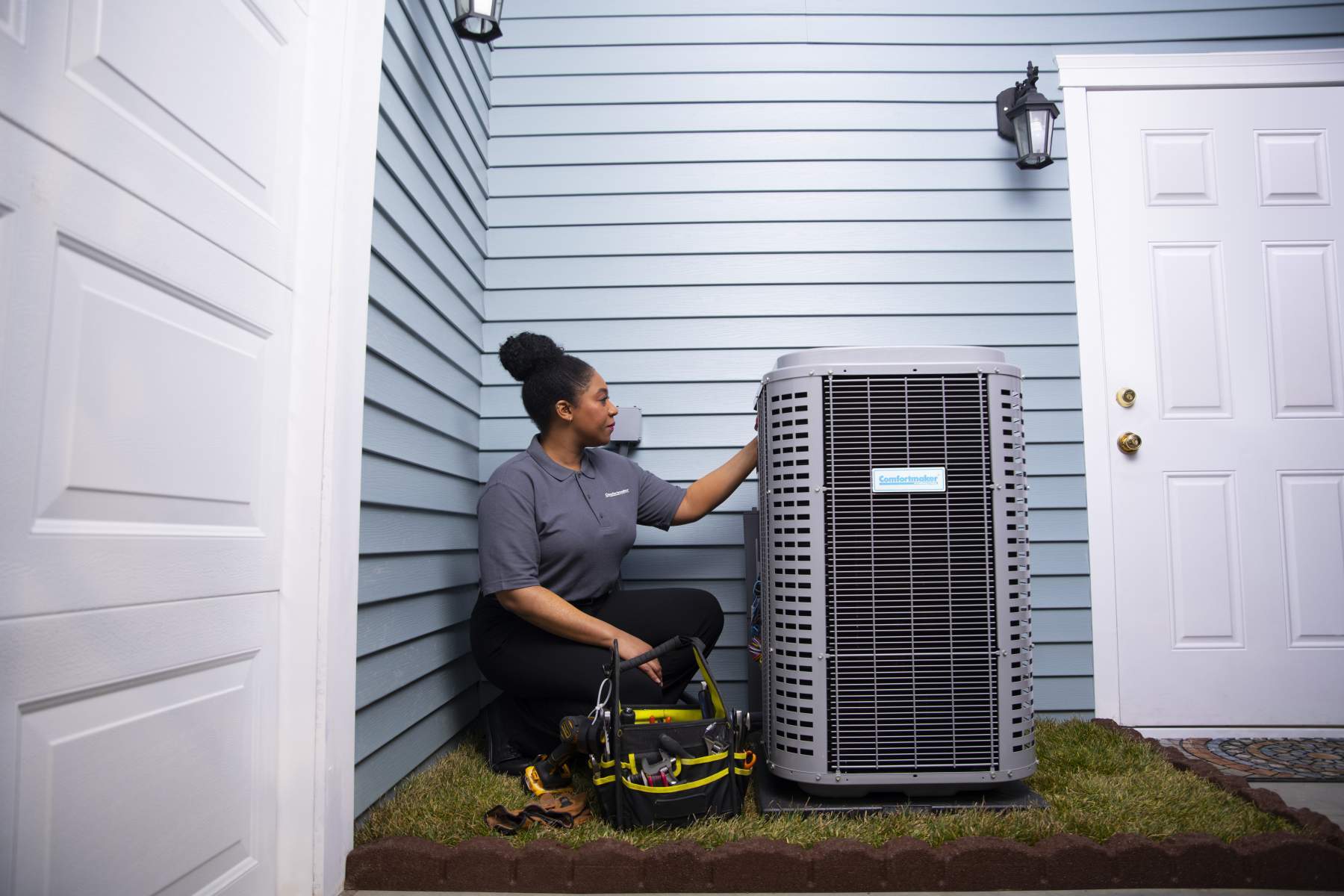 Cooling
Keep your home
breezy and fresh
with expert AC Service.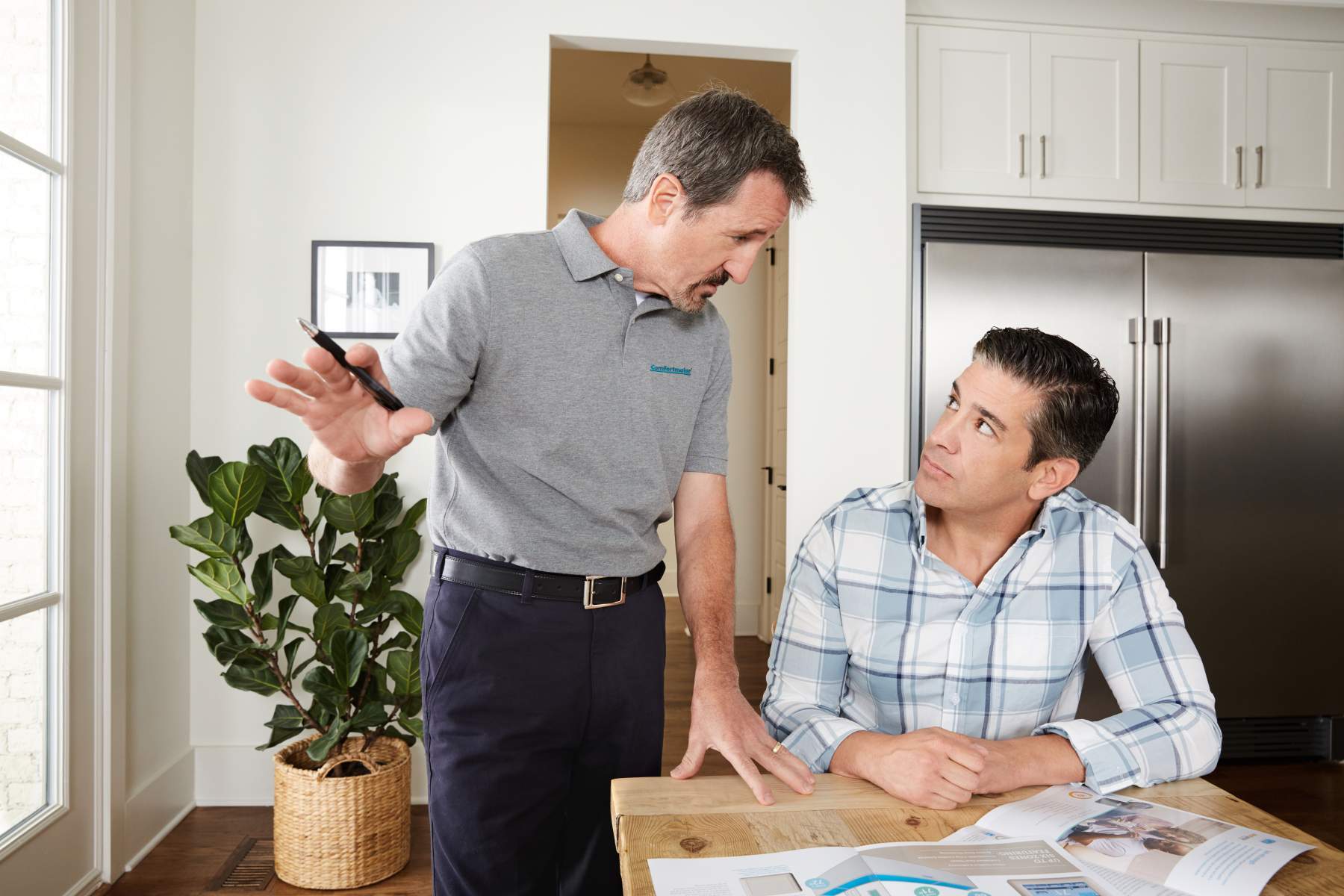 Heating
Enjoy year-round comfort with heating repair, maintenance, and installation.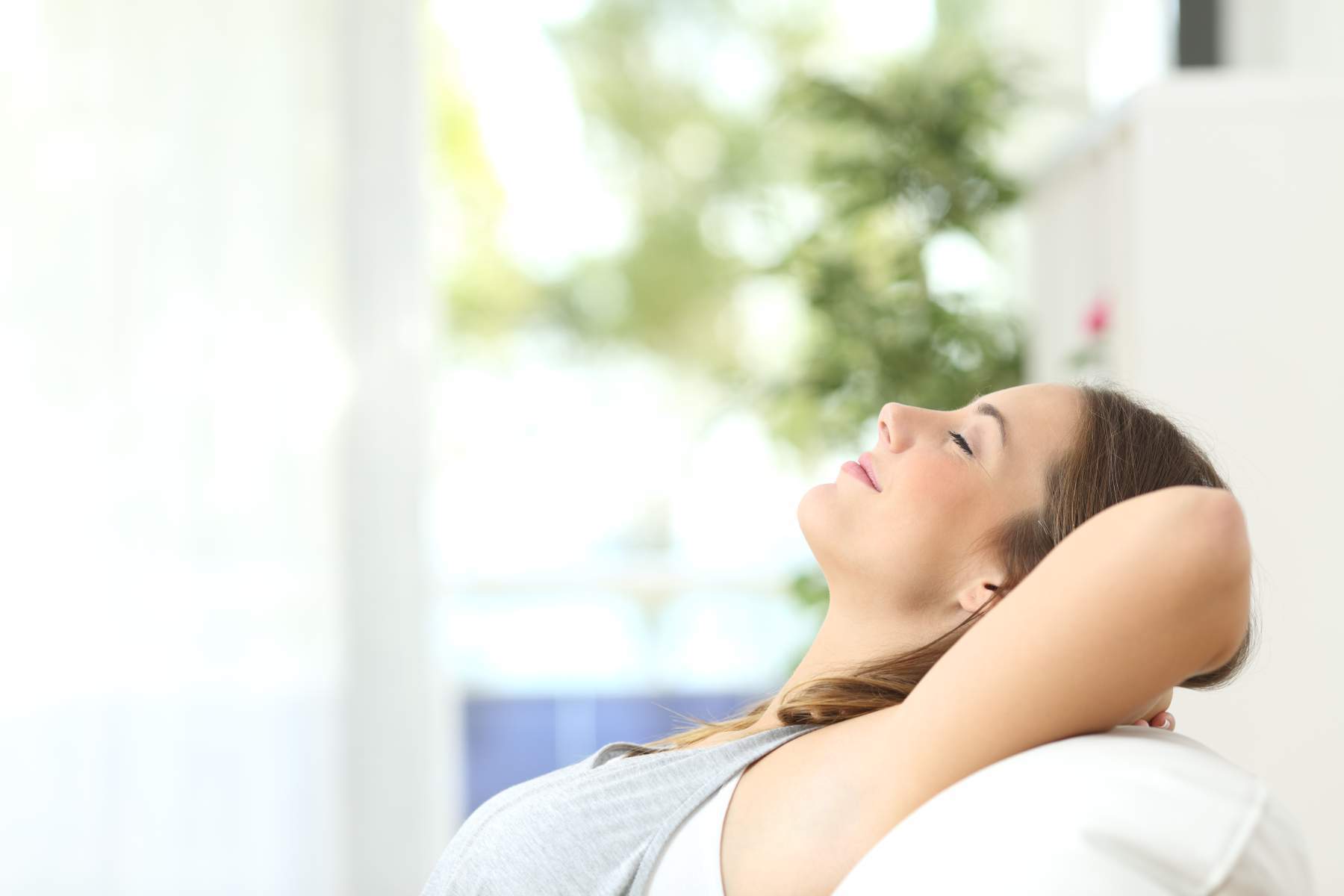 Indoor Air
Breathe fresher, cleaner air with one of our indoor air quality solutions.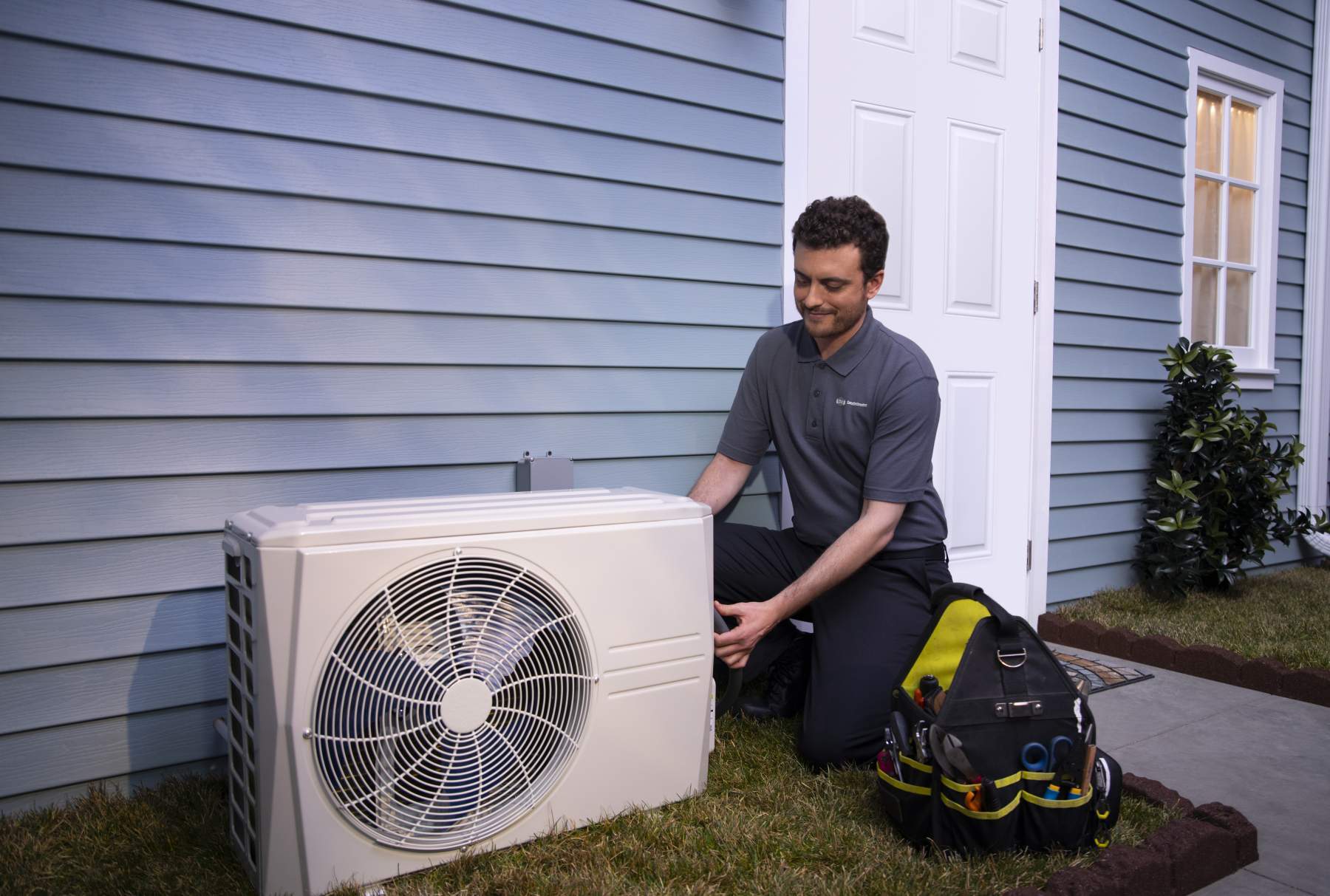 Ductless
Thinking of going ductless? We can answer your questions.
Western Pennsylvania HVAC Services
Your Top Choice For
Year-Round Comfort
At Pelles Heating & Cooling Services Inc., everything centers around exceptional customer service. We are a small, family-owned, and operated HVAC company with ties to our community and a history of excellence. We take pride in our reputation and prioritize quality products and workmanship. By always striving to higher standards, we achieve the best possible value. For heating, air conditioning, air quality, and water heating expertise, we are the key to satisfaction.
Pelles Heating & Cooling Services Inc. provides a complete list of residential and commercial HVAC opportunities, including new system installation, upgrades, oil-to-gas conversion, seasonal maintenance, and repairs of all brands, models, and ages of equipment. Our familiarity with local weather extremes in Mars, PA and the surrounding areas, knowledge of HVAC operation, and depth of resources not only readies us for every challenge but ensures reliable, long-term improvement. You're going to notice the difference!
Pelles Heating & Cooling Services Inc. is an Elite Comfortmaker Dealer with 25 years in business. Energy savings, time savings, superior comfort, lower utility bills, healthier air quality, and dependable system operation are a few of the areas where we excel. Get in touch with us at (724) 625-2444 to prevent and solve problems. Explore the latest innovations in temperature control and expect a worthwhile outcome. We look forward to treating you right. Our NATE-certified team offers convenient scheduling, prompt arrival, and quick turnaround anywhere across Mars, PA; Valencia, PA; Seven Fields, PA; Callery, PA; Gibsonia, PA; Bakerstown, PA; Cranberry Township, PA; Wexford, PA; Evans City, PA; McCandless, PA.
Book An Appointment
Why Choose Pelles?
Over 25 Years Of Service
Expert Technicians
We have the knowledge and insight to get the job done right the first time.
Quality Craftsmanship
We treat every project with the care and dedication it deserves.
Air Conditioning Maintenance Seven Fields, PA | Heating Repair Bakerstown, PA | HVAC Maintenance Gibsonia, PA
Affordable Pricing
HVAC repairs, maintenance, and replacements don't have to break the bank.
Heating Maintenance Seven Fields, PA | Air Conditioning Repair McCandless, PA | Heating Installation Cranberry Township, PA
Excellent Reviews
See what your neighbors are saying about their experience with us.
Heating Installation

∴

HVAC Maintenance

∴

HVAC Installation

∴

Air Conditioning Maintenance

∴

Air Conditioning Installation ∴ Gibsonia, PA ∴ Valencia, PA ∴ Mars, PA
Customer Reviews
What our customers are saying
Dennis Crawford
2023-05-06
Their technician was prompt and my repairs were done professionally and everything was clean and neat when the repairs were completed.
I Highly recommend Pelles Heating. Fixed us up fast for reasonable prices. Gave me 5 options to fit my current situation. Were up front about issues and did not try to sell me something I don't need. That is key. (I called another place a few months ago and they did not get the job done, obviously. Tried to sell me a whole new system and I knew we didn't need.) Pelles steps up and gets us rolling. They were fast and professional. Matt and Robbie are fantastic. Thank you Guys
We've been using Pelles services for at least 10+ years. They've always been accommodating & thorough. And, I believe, priced reasonably for excellent service. Everyone from office staff to the technician guys, including the apprentice, were very professional, knowledgeable and pleasant. We had no heat and in anticipation of a couple days to gather parts to repair our furnace, Matt went back to the office and brought us a couple of space heaters to help keep us warm. I highly recommend this company.
The technician, Robbie, was the consummate professional. He was very friendly. He took the time to wear booties I've this shoes. He took the time to explain what he was doing and why it was necessary. I would highly recommend this business.
Furnace has quit working and called early Monday morning and arrived within an hour. Professional and honest and informative on what needed to be done . Reasonable . Will use again.
Rachael Tomaro
2023-02-15
Jake and Austin were fantastic. Polite, knowledgeable and professionally proficient, but also personal. I recommend Pelles to everyone I know.
Christopher Martin
2023-02-01
Matt is the best. Very good at the job and that includes explaining issues and resolutions. Highly recommend.
Kyle Cunningham
2023-01-26
They installed my furnace, great price! Very professional will use again for AC in future.
Over 25 Years Of Service
Your Premier HVAC Partners
Pelles Heating & Cooling is family-owned and operated. We are a small business that cares about the comfort and care of our customers. We service both residential and commercial systems. We offer our customers peace of mind knowing their heating and cooling systems are working at their highest level of efficiency.
Air Conditioning Installation

∴

Heating Installation

∴

Heating Maintenance

∴

Air Conditioning Maintenance

∴

HVAC Maintenance ∴ Gibsonia, PA ∴ Callery, PA ∴ Valencia, PA
Air Conditioning Service, Heating Service, Air Conditioning Repair, HVAC Service & Heating Repair

McCandless, PA, Seven Fields, PA, Gibsonia, PA, Cranberry Township, PA, Wexford, PA & Evans City, PA
Air Conditioning Maintenance Gibsonia, PA | HVAC Repair Callery, PA | Air Conditioning Installation McCandless, PA
Heating Maintenance

∴

HVAC Installation

∴

Air Conditioning Installation

∴

Air Conditioning Maintenance

∴

Heating Installation ∴ Wexford, PA ∴ Mars, PA ∴ Evans City, PA